What price loyalty to your home insurer?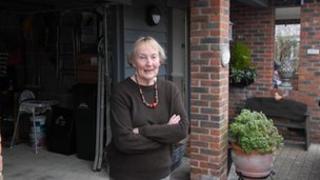 If you stay with one home insurer for many years, you may find your premium rises several times above what a new customer with the same firm, or someone buying a policy from another insurer, would pay.
Alison Gann from Rottingdean in East Sussex has had buildings and contents insurance with NatWest for close to 40 years.
Each year she received her renewal notice with her new premium and she renewed, thinking that she was paying a reasonable price for her cover. As she told Radio 4's Money Box programme: "I got married 38 years ago and as far as I'm aware the three houses I've lived in since then have always been insured by NatWest home insurance. I thought being loyal to a bank would be a good idea. I thought a bank would look after me. I trusted them."
Alison lives in a two-bedroom terrace house and had made only two minor claims in the past 20 years. Her last renewal premium, in August 2012, was for £1,010.
She paid it, but then told a friend who lived in a very similar property a few doors down. "He nearly fell through the floor. He questioned one or two of my neighbours, none of whom were paying more than £300 for equivalent cover on the same properties."
'Shop around'
Alison decided to see what a new customer applying to NatWest would be charged. She asked for a quote for the house next door, which she believes is comparable to hers, in the name of her daughter. The quote came back with a premium of £322. In the end, Alison says she found alternative insurance with better cover from another bank which cost her £217.
Alison complained to NatWest that she had been overpaying her premium for years and she should be refunded. But, in a letter, NatWest rejected her request: "If you were unhappy with the cover or the price we were quoting the policy could have lapsed from renewal or cancelled at any time. I am unable to offer any refunds on the policies you have held in the past."
However, when Money Box contacted the bank, it said it was conducting a review to see how much she had overpaid - but said it was the responsibility of customers to shop around.
"We issue renewal invitations to our customers 21 days before their renewal date. Customers have the opportunity to shop around for a cheaper quote if they wish."
Research by the consumer body Which? suggests that home insurers are raising their premiums on average by 11% per year.
James Daley, the money expert at Which?, says that the increasing importance of price comparison sites means rewarding customers for loyalty is a thing of the past: "We've now got this game where people get very cheap prices in year one, but then massive renewal quotes in year two. If you're not savvy with that, you will get stung."
The Financial Services Authority told Money Box it expected customers to be treated fairly.
"We expect firms to ensure they are treating customers fairly at all times, including renewals," it said. "Generally, we view the decision of an insurance firm to provide cover and at what price as a commercial decision for the firm. However, we also expect firms to have customers at the heart of their business model."
Money Box is broadcast on Saturdays at 12:00 GMT on BBC Radio 4 and repeated on Sundays at 21:00 GMT.
You can listen again via the BBC iPlayer or by downloading Money Box podcast.