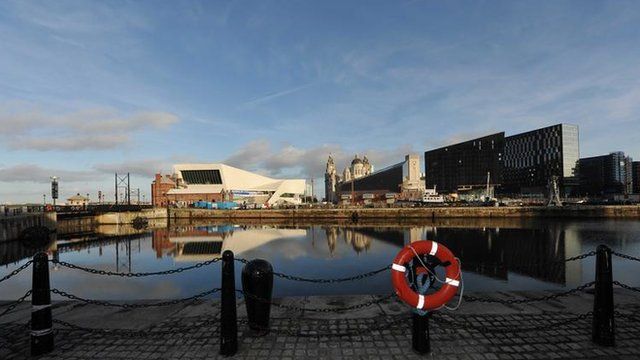 Liverpool to showcase UK's best business
26 February 2013 Last updated at 10:05 GMT
Promoting growth, in light of the downgrading by Moody's of the UK's credit worthiness, is now a top political as well as economic priority.
Business leaders are launching the International Festival of Business for Liverpool in 2014, a government-backed showcase for the UK, which is intended to attract inward investors.
Exports being key, many argue, to pulling the UK out of it's extended slump.
Lord Bilimoria, chairman of Cobra beer, told Today business presenter Tanya Beckett why he will betaking part in the show.
"What we need to do is to promote Britain," he explained.
"We've undersold ourselves in the past and we've got a lot to be proud of."
First broadcast on BBC Radio 4's Today programme on Tuesday 26 February 2013.