AIG reports $4bn loss from sale of leasing business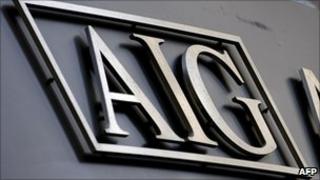 American International Group (AIG) has reported a huge loss from the sale of its aircraft leasing business ILFC.
The insurer reported a net loss of $4bn (£2.6bn) for the last three months of 2012, due to the $4.4bn loss from the ILFC sale.
It had made a net profit of $21.5bn in the same period of 2011.
AIG also said Storm Sandy had been the second most expensive single catastrophic event for it in the US on record, costing $1.3bn after tax.
Despite that, it made an operating profit, which excludes the effects of the ILFC sale, of $290m, compared with $1.5bn in the last quarter of 2011.
"AIG's operating profit this quarter shows the power and financial strength of our diverse global franchise," said chief executive Robert Benmosche.
The results were better than had been expected and AIG shares rose 2.5% in after-hours trading.
The fourth quarter was a busy one for AIG, which sold its remaining stake in the Asian insurer AIA in December for $6.5bn.
Also during the quarter the US Treasury sold its remaining shares in AIG for about $7.6bn, repaying the last of its financial support to the insurer.