Lettings agents drip-feed fees, tenants tell OFT
14 February 2013

From the section

Business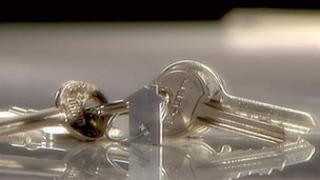 Tenants and landlords have complained that some lettings agents "drip-feed charges" after a contract has been signed, a report has said.
The Office of Fair Trading (OFT) wants the industry to give more information in advance and clearer tariffs.
The regulator analysed nearly 4,000 complaints made about agents by those renting a home or letting out a property.
The warning comes as lenders reported a rise in buy-to-let activity.
The Council of Mortgage Lenders (CML) said that gross mortgage lending to the buy-to-let market increased by 19% in 2012, compared with the previous year, to £16.4bn.
This was the highest level for four years, but still significantly lower than the peak of £45.7bn in 2007.
'Poor service'
The OFT's report found that fees and charges accounted for the highest number of complaints made by tenants and landlords about lettings agents.
Poor service was next on the list, followed by deposits and delayed repairs.
It wants the government, the industry, consumer groups and regulators to draw up a strategy to ensure there is consistency for lettings agents' customers.
Meanwhile, it is calling for a general complaints system with an independent adjudicator if things go wrong.
This was welcomed by consumer group Which? and industry groups.
"The government must act quickly to require all agents to sign up to a complaints scheme so that tenants know where to turn to for redress when things go wrong. This should be done by amending the Enterprise Bill currently before Parliament," said Which? executive director Richard Lloyd.
The Association of Residential Lettings Agents (Arla) said that tenants and landlords should choose agents that are part of trade bodies.
"Some unscrupulous landlords and agents are able to take advantage of consumers, and are driving down the reputation and standards of the sector as a whole," said Ian Potter, Arla's managing director.
"We have long-called for a central system of regulation, and would agree with a number of the OFT's recommendations to help improve the market. In particular, agents should always be transparent about the fees they charge, and the services associated with those fees."
Knowledge needed
The report was published as CML data was released showing that buy-to-let lending accounted for 11.5% of all mortgage lending in the UK in 2012.
This was up from 9.8% the previous year. By the end of the year 13% of all outstanding UK mortgages were with buy-to-let investors.
"Landlords who can demonstrate a strong track record are in a good position to expand their portfolios," said Paul Smee, director general of the CML.
"However, new potential landlords need to tread carefully before entering the buy-to-let market. Considerations such as landlord licensing reinforce the need for potential landlords to gain a strong understanding of the legal and operating environment."