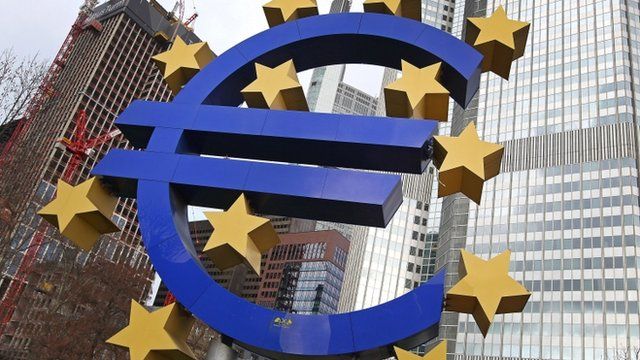 Euro rate concern for Europe
11 February 2013 Last updated at 11:24 GMT
France is set to voice concerns about the strength of the euro at a meeting of eurozone finance ministers.
The euro has risen by 6% against a basket of other currencies in the past six months.
But with other countries also wanting to weaken their exchange rates, there are renewed fears of "currency wars".
Nigel Cassidy reports.