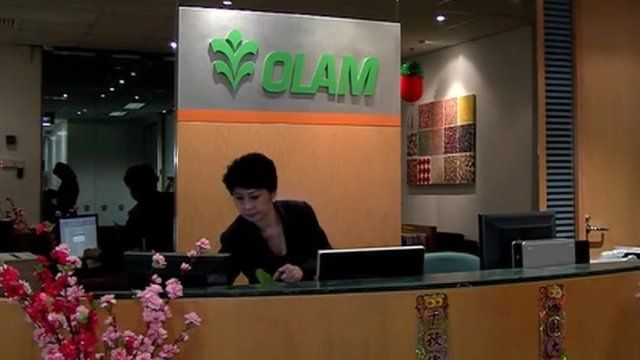 Olam in focus as it reports earnings after Muddy Waters claims
7 February 2013 Last updated at 02:33 GMT
Singapore agricultural commodities trader Olam International is set to release its second-quarter earnings.
The firm was hit last year after short-seller Muddy Waters questioned its accounting practices and acquisitions and said the firm will collapse.
Olam denied those allegations and said it had enough liquidity to pursue its business and future investments.
Ahead of the earnings release, Leisha Chi reports that analysts will be keeping a close eye on Olam's latest numbers.