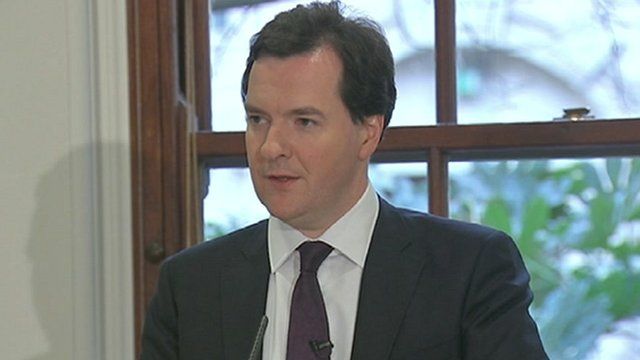 Taxpayers 'will not pay RBS fines' - George Osborne
6 February 2013 Last updated at 15:54 GMT
Chancellor George Osborne has said that the Royal Bank of Scotland's Libor fines will be paid out of bankers' bonuses and not borne by the taxpayer.
Mr Osborne said that the move was "at his insistence", and condemned the actions of those implicated in the Libor rate fixing scandal.
RBS will pay £390m to UK and US authorities for its part in the affair.