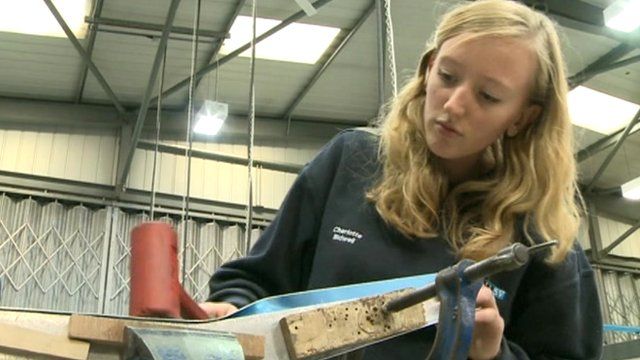 Apprenticeships see 'massive increase' - Vince Cable
31 January 2013 Last updated at 16:22 GMT
More than 500,000 people started an apprenticeship in the year from 2011 to 2012 - an increase of 14% according to the government.
But Labour says the figures from the Department for Business, Innovation and Skills are "disappointing", claiming the number of apprenticeships for young people is decreasing.
Business secretary Vince Cable says he and the government see apprenticeships and degrees as "equal but different", with each offering good career progression.