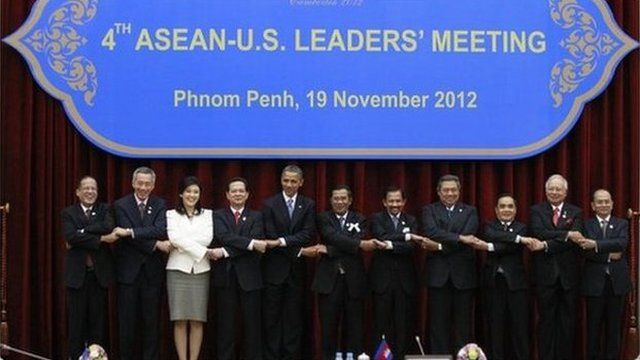 Asean needs to balance national and regional priorities
20 November 2012 Last updated at 03:21 GMT
The US President Barack Obama is in Cambodia to meet leaders of the Association of Southeast Asian Nations (Asean).
The group includes many of Asia's fastest growing and largest economies, including Indonesia, the Philippines, Vietnam and Cambodia.
But while plans for an expanded free-trade area were supposed to top the agenda, the meeting has been overshadowed by a dispute over rival territorial claims to islands in the South China Sea.
Moe Thuzar, a lead researcher with the Institute of Southeast Asian Studies, told the BBC's Asia Business Report that the group needs to balance national interests with regional priorities.