Nestle's half-year profits rise led by emerging markets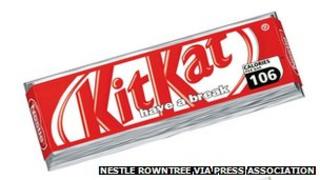 Nestle has reported a rise in net profit of 8.9% to 5.1bn Swiss francs ($5.24bn; £3.34bn) for the first half of 2012.
Emerging markets sales rose 12.9%, and by 2.6% in developed nations.
Nestle said total sales grew 6.6% to 44.1bn Swiss francs between January and June 2012.
Demand for its ready-to-drink coffee in China led growth. Sales of its KitKat chocolate bar in the Middle East also rose strongly.
Paul Bulcke, Nestle chief executive, said the business was happy that it had performed in line with expectations.
He indicated that emerging markets would continue to be important, as consumers in North America and Europe face pressure from tough macro-economic conditions.
"We are continually opening new routes to market to reach emerging consumers," said Mr Bulcke.