Red flags for struggling businesses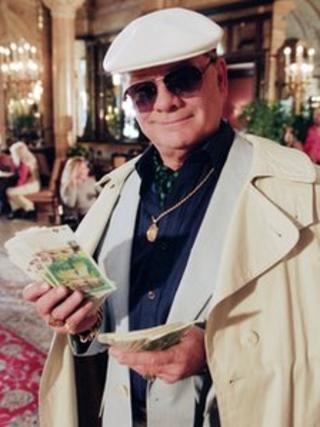 In such challenging economic times, it is more important than ever to be aware of the signs that your business could be struggling.
Last week, the latest company insolvency numbers from the Insolvency Service were published.
They were relatively benign, but did not accurately reflect the pressure building up in the system.
Many companies that are operating are already as good as bust, but are being kept alive by low interest rates and the personal savings of directors.
I have dealt with thousands of struggling businesses over the years and there are certain "red flag" indicators every company should be aware of - and act upon - if they become apparent within its day-to-day activities.
Take notice
The biggest red flags, which apply to nearly all types of business structure, include:
Difficulties covering (or failing to cover) the monthly PAYE, corporation tax or quarterly VAT bills. This is one of the earliest warning signs and can quickly snowball into an unmanageable level of debt. If you are having problems covering your tax liabilities, it is essential that you speak to HM Revenue & Customs (HMRC) as soon as possible, and even consider a time-to-pay arrangement.
Experiencing regular cash flow problems. So many perfectly viable businesses fail because they do not have the working capital to keep themselves going, even if there is plenty of revenue in the pipeline. Companies need to be ruthless in ensuring they have a sufficient cushion of working capital, and avoid collecting client debts too late or paying creditors too early.
Being busy but with no discernible improvement in the financial position of the business. The key here is to have a clear strategy and clear goals in place. What is going wrong, how can you get out of this position, why are you treading water? If you find you are spending more time "firefighting" than actually running your business, you need to rectify the core problems, not stick your head in the sand.
High incidences of customer complaints and returns. While new business is important, existing customers and clients are arguably even more important. Make sure that you do not ignore existing clients and customers while you seek to acquire new ones to improve your position.
Failing to invest in new equipment, resulting in high maintenance costs, poor efficiency and loss of market share to competitors. The solution to this is to invest in your own company, as over time it pays dividends. Thrift can sometimes be fatal.
Constantly asking the bank for a higher overdraft limit or larger loan, or even considering remortgaging or borrowing from friends to keep your business going. If you are in this position, then you need to understand that simply having more money at your disposal is rarely the solution. The key is to change something more fundamental within the business.
Personal threat
These red flags are basically signs saying your company has some problems that need to be resolved quite urgently.
In all cases, the sooner you seek to resolve them, the more likely your company will pull through unscathed.
But if you continue to ignore them, the more likely the underlying problem is to grow, putting your company - and the jobs of all staff - at risk.
It does not matter what size or kind of company you have either.
You can be a sole trader, in a limited company or a limited liability partnership (LLP).
If you are a sole trader rather than, say, a limited company, your company's liabilities are deemed to be your own.
This could result in the loss of personal assets and even, in extremis, your home.
With small or medium-sized limited liability companies, directors often provide personal guarantees and therefore their own personal position is inextricably linked to that of the company.
Back from the brink?
It is important to understand that not all red flags are a sure-fire sign your business is struggling.
But they are certainly a good reason to take a long, hard, look at it.
If a number of red flags apply to your business then you should certainly seek appropriate professional advice, and not just for the sake of the business, but also for your own personal wealth.
As well as carrying out formal administrations, insolvency specialists, the people you generally deal with when your company is in trouble, also offer restructuring advice.
The aim of restructuring, or "turnaround", experts is to work closely with existing management teams, lenders, creditors, stakeholders and investors to ensure the best strategy for the recovery of a struggling business.
They can help management to review the financial performance of the business, develop a robust recovery strategy, provide on-the-ground support to ensure the restructuring strategy is being implemented, and help the management overcome cash flow problems and secure medium to long-term finance.
Time is of the essence. It could be the beginning of your company's bounce-back, and return from the brink.
The opinions expressed are those of the author and are not held by the BBC unless specifically stated. The material is for general information only and does not constitute investment, tax, legal or other form of advice. You should not rely on this information to make (or refrain from making) any decisions. Links to external sites are for information only and do not constitute endorsement. Always obtain independent professional advice for your own particular situation.