Bank rules seek to prevent account mis-selling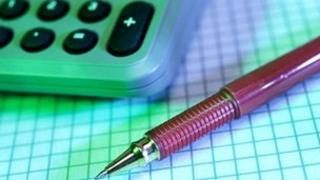 New rules will ensure customers are assessed to ensure they are eligible to claim insurance offered as part of paid-for bank accounts.
The rules, set for the end of March 2013, come after review by the City watchdog aimed at preventing the mis-selling of packaged bank accounts.
The Financial Services Authority (FSA) said one in five UK adults had such an account.
The products carry a fee, but include add-ons such as insurance or discounts.
'Money down the drain'
The sale of packaged accounts by banks and building societies has been a source of concern for the regulator for some time. It wants to ensure they do not become the latest case of widespread mis-selling, following the payment protection insurance (PPI) and overdraft charges sagas.
The most common benefits bundled into these accounts are commission-free foreign currency, travel insurance, preferential overdraft deals, mobile phone insurance, music downloads and breakdown assistance.
However, concerns have been raised that some customers have been unable to claim on the insurance policies.
Following consultation on new rules, banks and building societies will be required to:
Check on whether customers would be eligible to claim under the bundled insurance policies
Send customers eligibility statements to check whether these policies met their needs
Make sure sales advisers alert customers to insurance cover that may not be suitable for them
"These products are often referred to as upgraded accounts, but if you end up paying for an element you cannot claim on, it is money down the drain," said Sheila Nicoll, FSA director of policy.
"We are closely monitoring the promotion of packaged bank accounts and the new rules will make sure customers know what they are buying and that they can rely on the product or have the limitations explained before buying."
More checks
Fees for these packaged accounts can reach £40 a month.
Banks and building societies will have to write to customers annually to prompt them to check whether they still qualify for insurance. Some customers might be excluded because of pre-existing medical conditions, others because of age limits.
The FSA has said these accounts can prove to be a good deal for some people.
Meanwhile, Lord Turner, chairman of the FSA, questioned the practice of free banking in a recent speech, saying it discouraged competition between banks.
He said that free current accounts provided a barrier to entry into the UK retail banking sector because this core product "is usually given away for free", prompting banks to try to make profits by pushing other products.
The FSA is also considering whether to order banks and building societies to proactively warn people that they are approaching the age limit on insurance in packaged accounts.
The watchdog is also monitoring the promotion of packaged accounts when monthly costs are advertised alongside annual benefits.