Nationwide and NatWest accounts 'fixed after errors'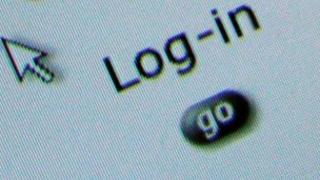 Separate errors that affected the accounts of customers at Nationwide and NatWest have been corrected, with a promise of refunds.
Some 704,426 Nationwide account holders who made payments on Tuesday saw the money leave their account again on Wednesday.
The problem was rectified by Friday, the building society said.
NatWest said a technical problem that affected online banking and debit payments had also been fixed.
Apologies
The separate problems led to a situation in which customers of Nationwide made payments twice, while those at NatWest could not make payments at all.
BBC News website readers told of double debits for a £9,000 car, as well as missed mortgage payments.
Both institutions said that the problems had now been fixed.
"We are pleased to confirm that all debit card transactions processed twice have now been successfully corrected," said Jenny Groves, divisional director for customer experience at Nationwide.
"Once again, we wish to apologise to those customers affected. We have waived all charges and are in the process of refunding any costs associated with our error.
"Please be assured that none of our customers will suffer financial loss as a result of this."
The building society said that fewer than 50,000 customers were pushed into overdraft by the mistake, which was blamed on human error.
Any charges for this should be automatically refunded. However, a spokesman said that refunds for any other associated costs - such as affected payments to third parties - would be dealt with on a case-by-case basis.
Customers affected should go to their branch or contact Nationwide customer services .
Opportunity missed?
A spokesman for the RBS Group, which owns NatWest, said: "Online banking is now fully operational and debit card transactions are processing as normal.
"We continue to monitor the systems closely and will keep our customers fully informed. We apologise for any inconvenience caused."
The problems come shortly after a software failure in June caused a huge backlog of payments at the RBS Group. One of the group's institutions, Ulster Bank, took a month to clear the problem.
Nationwide, which is a mutual owned by its members, said problems at banks had increased interest from new customers.
But the problem at the building society might have dented the ambition to encourage disgruntled bank customers to switch.