Viewpoint: The challenges facing challenger banks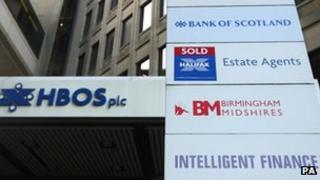 Having built three banks from scratch in a 10-year period, I feel the current clamour for more competition among banks in the UK and the hope of new players appearing on the horizon like the cavalry to the rescue to be very much a political pipe dream.
The sentiments sound good, politically, but show a lack of basic understanding of the complexities surrounding such ventures.
Much damage has already happened, with wrong decisions being taken at the outset of the banking crisis.
And now the politicians and bureaucrats, both in Westminster and Europe, are desperately seeking ways to counter the vast monopolies they have allowed to be created.
How much simpler matters would have been now if HBOS with its various viable brands had been nationalised.
The brands, including Bank of Scotland, Halifax, Birmingham Midshires, and Intelligent Finance, could have been separated and traded once more in their own right, under their own management teams, with customers reverting to the particular brand they identified with.
We have also seen Dunfermline Building Society allowed to merge with Nationwide despite interest from some smaller institutions, and Standard Life Bank, a profitable bank, being allowed to be acquired by Barclays, which is in the process of merging the operation with its own.
If these institutions, to name but a few, had been passed to the right hands, they might well have formed the basis of the much needed competition in the market place.
Big pockets
In the current economic climate, to establish a bank is extremely difficult. New ventures are capital hungry and there is little appetite to invest large sums into such operations.
A new bank would be rightly set high capital requirements by the regulator, and with interest rates so low it may prove difficult to obtain sufficient returns to make such operations competitive and viable.
To establish a meaningful player able to actively compete with the large UK clearers would require capital of more than £1bn.
Therefore we would need to look at institutions with big pockets and the patience to obtain an adequate return on their capital over a number of years.
It will be interesting to see how the Co-operative Bank fares in trying to grow its market share, after buying 632 Lloyds bank branches.
There have already been reports the Co-op had to turn away a number of the mortgages on offer from Lloyds because of capital reasons.
In addition the Co-op will have to persuade former Lloyds customers to stay with it and will probably face a difficult technical task transferring these to its own customer platform.
That is why in many respects it would have been easier for it to have taken over a brand's entire customer base.
Time needed
When a new bank enters the marketplace, it must offer customers something different. There must be innovation and a desire to give customers a better deal either by way of service, product or price.
The telephone and internet banks made significant inroads to the retail market by providing good service and value for money.
The offset concept provided by Intelligent Finance, the flexible mortgage introduced by Standard Life Bank and, the jam-jar concept for savers at Direct Line - the banks I set up - were innovative and extremely competitive offerings.
But in the past six or seven years innovation has been sadly lacking, as the UK banks' priorities have been to build up their capital base in order to survive.
A completely new venture would also have to build up a substantial savings base if it were not to fall into the same trap of relying too heavily on money-market funding. This would take significant time.
Building a new bank also requires specialised and detailed knowledge that would appear to be thin on the ground these days.
That is why it would be much easier if a new player was able to acquire an existing brand and an established platform from which to launch its new venture.
Jim Spowart is the founder of Direct Line Financial Services, Standard Life Bank and Intelligent Finance, HBOS's online division. He acted on behalf of another, unidentified, possible bidder for HBOS in 2008.
The opinions expressed are those of the author and are not held by the BBC unless specifically stated. The material is for general information only and does not constitute investment, tax, legal or other form of advice. You should not rely on this information to make (or refrain from making) any decisions. Links to external sites are for information only and do not constitute endorsement. Always obtain independent, professional advice for your own particular situation.