BP told AAR interested in increasing its share of TNK-BP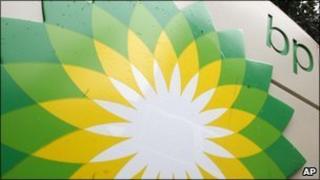 BP's Russian partner AAR has said it is interested in expanding its share of the TNK-BP joint venture.
AAR - owned by Russian oligarchs - has told BP it wants to talk about expanding its share from 50%.
BP has said it would like to sell all the stake, but AAR said it was only interested in buying half of that.
Relations between the two owners soured last year after BP tried to form another partnership with Rosneft, a rival Russian energy business.
BP put its stake in TNK-BP - Russia's third-largest oil producer - up for sale on 1 June.
AAR's chief executive, Stan Polovets, said in a statement that the two sides knew they had to change the ownership structure: "AAR and BP both realise that a fundamental realignment in the ownership of TNK-BP is necessary in order to allow each of the shareholders to achieve its strategic objectives and eliminate the internal contradictions that are preventing further development of TNK-BP."
TNK-BP is important to BP financially as it accounts for almost a third of the London-based oil firm's total crude production and around 10% of its net income.
Strained
AAR - Alfa Access Renova - had until the end of this week to express its interest in buying BP's stake and has 90 days in which to carry out "good faith" talks.
BP has already said it has received expressions of interest from others interested in taking over its stake, although it has not named these.
AAR said it had not been asked by BP for permission to allow a third party to view financial information, something BP is obliged to do before it can reveal details of the business.
Over the next 90 days, BP can talk to others about selling its stake in TNK-BP although it cannot actually complete a sale.
Relations between the shareholders have been particularly strained since BP had to abandon plans to form another joint venture with rival Russian oil firm Rosneft last year after AAR launched a legal challenge.
TNK-BP was formed in 2003 when BP merged its Russian oil and gas assets with those of AAR.
The joint venture also has operations in Ukraine, Brazil, Venezuela and Vietnam.