Private pension charges hidden, says report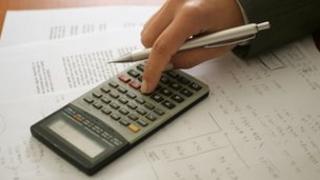 Private pension firms have been accused of hiding some of the costs they levy on customers' investment funds.
A report by the Royal Society for Arts (RSA) says 21 out of a sample of 23 firms failed to disclose the full investment costs, when asked.
This meant that customers were left unaware that their pension pots were being eroded by the charges.
The Association of British Insurers responded that its members revealed all costs, as required by the regulator.
"All employees who have contract-based defined contribution pensions have their charges disclosed in their key facts information when they purchase a pension," said Otto Thoresen of the ABI.
"This is required by FSA rules," he added.
'Enormous impact'
When the RSA questioned the 23 pension firms, all of them said that customers' accounts had to pay an annual charge, and other normal overhead costs for administration, legal and accountancy services.
But only two firms acknowledged that there would be other one-off or variable fees, such as the costs of stamp duty on share purchases, or the stockbroking fees associated with share and bond trading.
The RSA cited previous research which has suggested that such costs might add another 1.4% to the annual costs being paid by customers.
That would be on top of the explicit costs, averaging 1.7% a year, bringing the potential annual charge on a pension pot to possibly 3.1% a year.
The RSA said its report uncovered, "how those selling pensions fail to reveal what is charged for such items as audit and custodial costs, and other hidden costs including taxes, stock lending fees and broking commissions".
"Furthermore, even when costs are declared, it is not done in a way in which typical pension savers are likely to understand.
"The enormous impact of fees, where an extra 2% annual charge can, over the lifetime of a pension, result in a halving of pension benefit, is not understood by individual consumers or by small employers," the RSA added.
'Discredited research'
The RSA recommended that the UK copy the example of Denmark where people taking out a personal pension are given annual statements, like a bank account, revealing the full impact each year on their investments of all charges and costs.
But the Investment Management Association criticised the report, describing it as "sensationalist headline-seeking".
"It does itself no favours by quoting discredited research which exaggerates the cost of managing pension investments many times over," said Richard Saunders, chief executive of the IMA.
"For retail funds there is already a gold standard of charges disclosure, mandated under EU rules put together after extensive consultation and consumer research.
"We need that standard rolled out across the whole pensions and long-term savings market," he added.
About six million people contribute to personal pension plans, according to recent figures from the Office for National Statistics (ONS).