Big firms face high pension costs, says LCP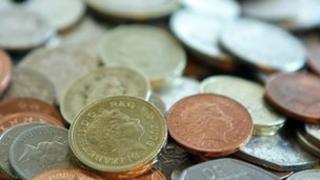 Companies in the FTSE 100 share index paid an extra £11bn into their pension schemes last year, aiming to reduce the deficit of schemes.
However, actuaries LCP found that the group still had a total deficit of £41bn at the end of May 2012.
This was double the figure of a year earlier, but down on the £51bn deficit seen 12 months before that.
The LCP report , produced annually, confirmed that no FTSE 100 firm offers a final-salary scheme to new employees.
These final-salary pensions, which have been withdrawn by a number of companies over recent years, guaranteed a pension based on earnings at the end of a worker's career and length of service.
'Challenging'
The collective deficits of the pension schemes can fluctuate by up to £10bn a day, LCP said.
However, it also warned that costs for firms were likely to increase, as a system for automatically enrolling workers into a pension scheme comes into force.
Unless companies cut back on current contributions and benefits, pension contributions for the FTSE 100 were expected to exceed £26bn by 2013, according to the report.
"The overall picture is a challenging one," said LCP partner and report author Bob Scott.
The changing nature of pension funds, including a less risky strategy from companies, is reflected in the analysis.
Only 35% of pension scheme assets were being held in equities at the end of 2011, compared to 43% in 2011 and nearly 70% 10 years ago, the report said.
A separate report by the Pension Protection Fund showed that the UK's final-salary pension schemes remained in significant deficit at the end of June.
However, the collective deficit of the 6,432 defined-benefit schemes in the private sector fell from £312bn at the end of May, to £267bn at the end of June.