Energy firm E.On to end doorstep selling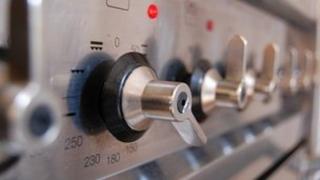 E.On has become the last of the big six energy companies to announce an end of unsolicited doorstep selling of gas and electricity contracts.
The company said it would bring the technique to an end "after the appropriate consultation period".
The announcement came as part of a wider promise to improve relations with customers, including the introduction of a single page bill.
In April, regulator Ofgem said it was investigating E.On's sales techniques.
Ofgem is investigating whether or not E.On's staff used misleading sales methods on the phone or the doorstep.
A number of rival suppliers have been investigated for potential mis-selling.
EDF recently agreed a £4.5m sanction to settle Ofgem's inquiry into its own sales practices.
Court case
Energy firms have changed the way they work on the doorstep after Surrey Trading Standards last year successfully prosecuted SSE for mis-selling.
The firm had armed its sales staff with misleading sales material to use on the doorstep between September 2008 and July 2009 to persuade other firm's customers into switching suppliers.
Up to 400,000 customers of SSE have been offered compensation if they were duped by its doorstep salesmen into switching to the company.
Audrey Gallacher, of consumer watchdog Consumer Focus, said: "Energy companies are trying to turn a corner on consumer trust and we welcome E.On's positive steps.
"It is particularly welcome that E.On has finally listened to energy consumers and followed in the footsteps of other suppliers by proposing today to end cold call doorstep sales."
The energy regulator Ofgem welcomed the latest move to simplify details for customers.
"It is encouraging to see that companies like E.On and British Gas are addressing Ofgem's concerns with the retail market, where we found competition was being stifled by a combination of tariff complexity, poor supplier behaviour, and lack of transparency," said Ofgem's senior partner for markets, Andrew Wright.