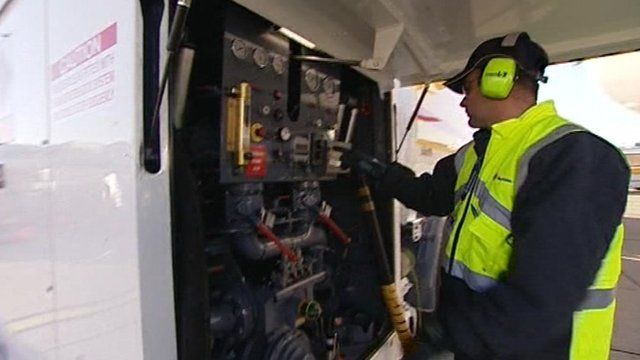 Europe's airlines to make a loss of over $1.1bn
11 June 2012 Last updated at 08:13 BST
Europe's airlines will make a combined loss of $1.1bn (£706m) this year, the International Air Transport Association has warned.
That is double the scale of losses it forecast back in March.
Iata says their passenger numbers are likely to be hit hard by the developing crisis in the Eurozone.
However, carriers elsewhere in the world could see profits pick up thanks to the recent fall in crude oil prices.
Jeremy Howell reports.