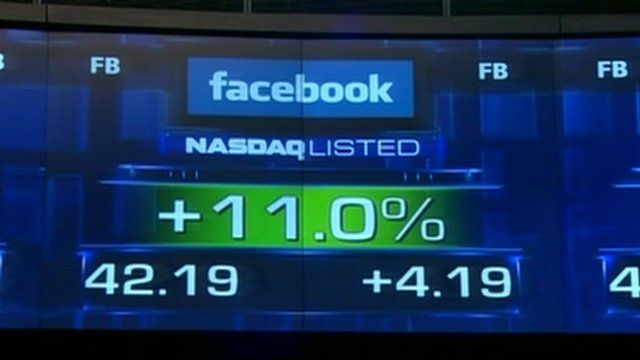 Facebook shares see modest debut
18 May 2012 Last updated at 22:11 BST
Facebook shares ended their first day of trading at $38.23, barely above the company's initial pricing of $38.
Shares in the social network rose more than 10% to $42 within minutes of trade beginning, before quickly falling back.
Later gains were wiped out too at the end of a fluctuating day's trade, as the firm's debut on the Nasdaq exchange was also delayed by a technical glitch.
Mark Zuckerberg, 28, who started Facebook while at university, remotely opened trading on the Nasdaq earlier.
Michelle Fleury reports from New York.