Proview's iPad trademark claim dismissed by US court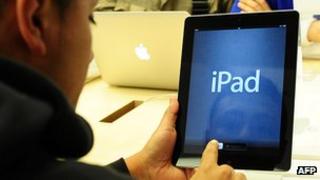 Chinese firm Proview's case against Apple over a dispute involving rights to the "iPad" name has been dismissed by a court in the US.
Proview had accused Apple of deceiving it into selling the rights by setting up a company, IP Application Development Ltd (IPADL) in the UK.
It claimed that Apple said the trademark was "an abbreviation for the company name".
Proview had sold its rights for $55,000 (£35,000) in 2009.
The company had appealed to void the sale and to prevent Apple from using the iPad trademark. It was also seeking damages.
However, a California court dismissed the case on 4 May. According to the Wall Street Journal, the decision had not been disclosed till now.
Apple has maintained that it had bought the worldwide rights from Proview and has accused the Chinese firm of not honouring the terms of the agreement.
Proview has also sued Apple over the same issue in a court in China's Guangdong province.
Officials from the Chinese court are trying to bring the two sides together to settle the issue by out-of-court talks.