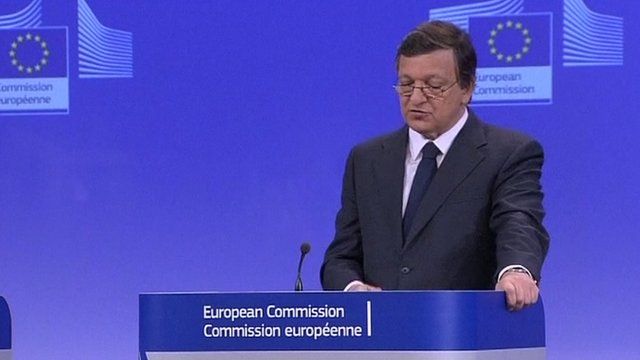 Europe cannot have stability without growth, says Barroso
8 May 2012 Last updated at 12:18 BST
The new French President Francois Hollande has vowed to redraw a pact on EU budget constraints, saying "austerity can no longer be the only option".
Mr Hollande has vowed to rework a deal on government debt in eurozone member-countries to focus on promoting growth.
Meanwhile the president of the European Commission, Jose Manuel Barroso told a news conference, "We cannot have stability without growth."