Euro Disney reports higher losses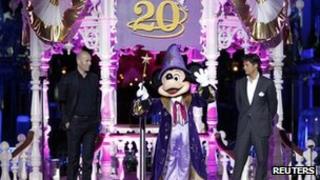 Losses have grown 22% at Euro Disney due to higher wages and the cost of refurbishments made ahead of its 20th anniversary this year.
It lost 120.9m euros (£97.4m; $157.4m) in the first half of its financial year compared with a net loss of 99.5m euros in the same period a year earlier.
Visitors to Disneyland Paris also fell, but those who went spent more on average, helping revenues rise 1%.
The firm said the "challenging economic environment" had affected attendance.
There was a particular drop in the number of people from the UK and Italy who stayed overnight at its hotels.
But Euro Disney pointed out that its 20th year celebrations, which began on 1 April, presented an important growth opportunity.
The second half of the year is also usually more important for revenue as it includes the high season.