New car sales rise 3.3% in April, SMMT says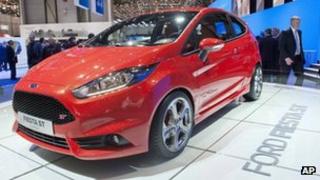 New car sales in the UK rose to 142,322 last month, up 3.3% from April 2011, the Society of Motor Manufacturers and Traders (SMMT) has said.
It was the largest percentage increase in sales so far this year.
The increase was down to a 14.8% rise in private sales, with fleet sales down 3.4% and business sales dropping 11.2%.
The SMMT has revised its forecast for 2012 sales up 0.4% to 1.95 million vehicles, which would take it above the level seen in 2011.
The best-selling car in the month was the Ford Fiesta again with 8,780 sold, and the Fiesta is also the best-selling car in the year to date.
"We are seeing a steady increase in consumer confidence with growth in private demand, boosted by the arrival of a raft of new products," said SMMT chief executive Paul Everitt.
"A strong April new car market has raised confidence across the UK motor industry."