Aviva reviews pay after shareholder concerns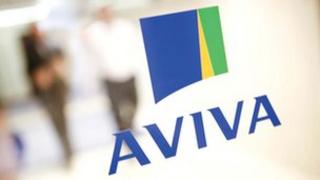 Insurance giant Aviva has announced it will look again at how much it pays new senior executives after concerns expressed by shareholders.
The concerns centred on whether overall levels of pay accurately reflected shareholder value in the last year.
Aviva said it believed pay levels were "appropriate" but had agreed to review the way it pays new executives.
Chief executive Andrew Moss also decided not to accept a pay rise offered to him this year, it added.
The rise would have taken his £960,000 salary to above £1m.
"A number of shareholders have indicated that they would like to see a different approach to the way we compensate senior directors on recruitment and an even closer correlation between our pay packages and shareholder returns," said Scott Wheway, head of the firm's remuneration committee.
As a result, the insurer said it would examine how much Aviva compensates executives who join the firm for benefits they forego in their previous jobs.
On the wider issues of overall pay reflecting shareholder value, it said it would "continue to consult with shareholders".
"We take the views of the shareholders very seriously," the insurer said.
Aviva shares have fallen by more than a quarter in the past 12 months.
Since the financial crisis in 2008, high executive pay has come in for increasing criticism from investors, politicians and financial regulators.
Last week, Barclays suffered one of the biggest shareholder rebellions in recent history when 27% of those who voted refused to back the bank's executive pay package.