Birmingham City fail to file finances for fourth time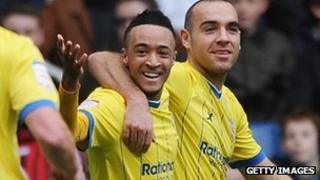 The holding company of Championship club Birmingham City FC has failed for a fourth time to file its financial results for the year to 30 June 2011.
Cayman Island-registered Birmingham International Holdings (BIH) says the results will be published by 31 July and its annual report by 15 August.
BIH boss and Birmingham City FC's president Carson Yeung has faced money-laundering charges in Hong Kong.
The club sit fifth in the Championship, in a play-off place with one game left.
BIH says the delay in publishing its financial figures is because "more additional time is required by the company's subsidiaries in finalising its financial statements and preparing the final results of the group".
The Hong Kong Stock Exchange has also been informed that board meeting convened for approval of the results has also been postponed for now.
Mr Yeung took control of the English football club, which was relegated to the Championship last May, in 2009.
He worked in England as a teenager before becoming a hairstylist in Hong Kong. He made his fortune through investing in nearby Macau in the 1990s.
He is Birmingham's largest single shareholder with a 26.3% stake.
As well as Mr Yeung, other directors of BIH include former Liverpool, Real Madrid and Manchester City winger Steve McManaman.