Consumers' debt caution continues, says BBA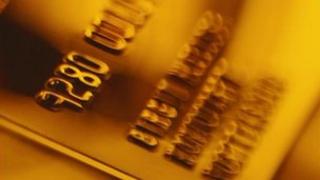 UK consumers continued their cautious approach to debt in March as demand for home loans and unsecured credit remained weak, banks have said.
The number of home loans approved for house purchases was below the recent average, the British Bankers' Association (BBA) said.
Meanwhile, repayments continued to outstrip new spending on credit cards, despite the amount spent having risen.
The figures reflect a safety-first trend that has been seen for months.
The BBA data showed that the number of home loans approved for house purchases fell from 32,840 in February to 31,888 in March.
This was in contrast to recent figures from the Council of Mortgage Lenders which reported a rise in mortgage activity in March.
Meanwhile, £7.2bn was spent on credit cards, which was up from £7bn the previous month. However, repayments on credit cards reached £7.4bn in March. Demand for loans and overdrafts continued to be low, the BBA said.