AstraZeneca bosses to leave after boardroom 'coup'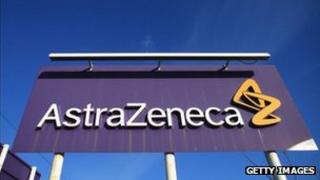 In a very unusual move, the chief executive of AstraZeneca, David Brennan, and the chairman, Louis Schweitzer, are both retiring earlier than expected.
Sources tell me they were encouraged to go by the other non-executives, against the background of concerns from shareholders that the performance of the huge drug company has been disappointing.
"The board took the view we needed change, because of the urgency of implementing a new strategy; any hiatus would not have been right or acceptable," said a source close to the company. "It was difficult and painful. Forcing through this kind of thing is not easy."
It is the departure of Mr Brennan, who has held the reins for more than six years, which is more significant. The finance director, Simon Lowth, will replace him on an interim basis.
Mr Schweitzer is standing down three months before he was due to go, so that a new chairman - Leif Johansson - can begin the search for a permanent chief executive.
First quarter profits, also announced today, have fallen 38% to £1.3bn - and the group warned that profits in the year as a whole will be worse than expected.
"People will doubtless connect their departures with the first-quarter figures," said a source. "That's wrong. The board has been concerned for some time that we needed a new chief executive. We haven't reacted to one poor set of results".
The priority, I am told, is to improve the productivity of research and development, possibly by doing deals with other drug companies.
Leif Johansson, former chief executive of Volvo, will succeed Mr Schweitzer on 1 June. That will also be Mr Brennan's departure date.