Shell agrees deal to buy Cove Energy for £1.1bn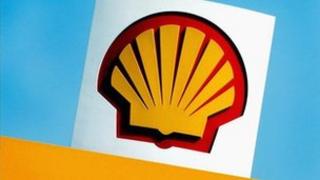 Royal Dutch Shell has reached an agreement to buy London-listed Cove Energy for £1.12bn in a bid to tap into East Africa's gas reserves.
Shell Exploration and Production, a subsidiary of the Anglo-Dutch giant, agreed to pay 220 pence a share, a 10% rise on its first bid made in February.
The deal still needs approval from the Mozambique government.
Separately, miner Anglo American said it had sold the South African arm of Scaw Metals for about $430m (£269m).
The sale to an investment consortium represents part of Anglo's wider move to focus on core assets.
'Significant potential'
Shell said the Cove deal would "mark [the company's] entry into exciting new hydrocarbon provinces in Mozambique and Kenya".
"East Africa is a major prospective hydrocarbon province, which has seen a significant increase in exploration activity in recent years."
It added the acquisition represented "significant potential" for liquefied natural gas discoveries offshore in Mozambique and further exploration in East Africa.
The company already has interests in Tanzania.
Cove executive chairman Michael Blaha said the offer "provides very significant value to Cove shareholders".