Profit warnings in UK 'up 70% in fourth quarter'
22 January 2012

From the section

Business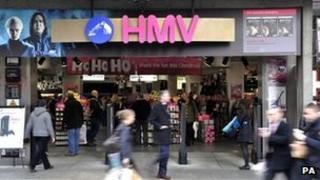 The number of UK firms who warned that profits would be lower than expected rose by more than 70% in the last three months of 2011, a report has said.
UK listed companies issued 88 profit warnings in the fourth quarter, up from 51 in the third quarter, accountants Ernst & Young said, marking the highest quarterly jump for a decade.
In the whole year, 206 companies issued 278 profit warnings.
The sectors that saw the most warnings were retail and support services.
The number of profit warnings marked an increase from the 196 issued in 2010, but was lower than the 282 seen in 2009 and the 449 in 2008.
'Zombie companies'
Ernst & Young said firms last year had been hit by economic uncertainty and cutbacks on spending from both businesses and consumers.
"Many businesses are still expanding profitably, but others - the zombie companies - remain moribund by debt or defunct business models, unable to build value or gain momentum in these challenging economic conditions," said Alan Hudson, head of Ernst & Young's UK restructuring practice.
The accountancy group said that the rise in profit warnings in the fourth quarter had started "an upward trend that could well continue into 2012".
Some 39 retailers issued profit warnings in 2011, more than the whole of 2009 and 2010 combined.
The beginning of 2012 has already brought more trouble for some in the sector.
Several retailers have entered administration, including discount fashion chain Peacocks, children's clothing chain Pumpkin Patch and gift shop Past Times, while outdoor goods company Blacks Leisure entered a pre-pack administration, which saw it sold to JD Sports.
Supermarket giant Tesco also warned that its profits for the year would be "around the low end" of current estimates, after a disappointing Christmas period, and HMV has said it expected "a slightly larger loss" for the full year in expectation of continuing challenging conditions.