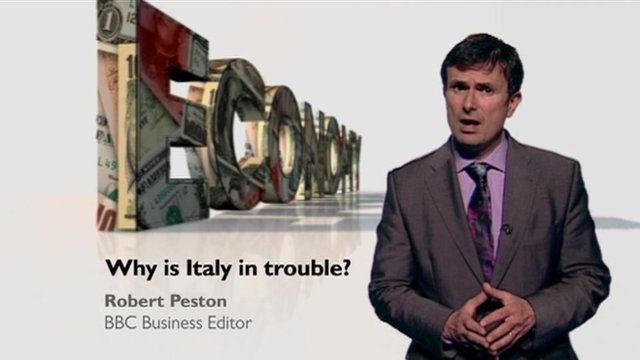 Why is Italy in trouble?
4 November 2011 Last updated at 16:11 GMT
Italy has had large debts for a long time with no one questioning its ability to repay them, until now.
Robert Peston, the BBC's Business Editor explains how a country can suddenly find itself in financial uncertainty.