Lenovo reports 88% rise in quarterly profits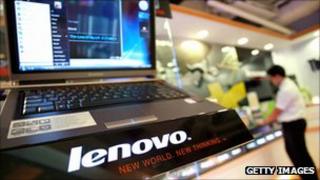 Chinese PC maker Lenovo has reported an 88% rise in second quarter profits, helped by sales in emerging markets.
Net profit was $143.9m (£90m) for the three months to the end of September compared with $77m a year ago.
Lenovo chief executive Yang Yuanging said sales had been growing by "three times the market growth rate" in emerging markets.
Lenovo said its chairman, Liu Chuanzhi, was stepping down, with Mr Yang adding the role to his responsibilities.
Mr Yang pointed out that the company had gone from number four to the second-largest PC vendor in the world in just two quarters.
He said he not only wanted to lead the PC market but, "also accomplish much more in the... smartphone and tablet [market]".
They Hong Kong-based company overtook Dell to claim the number two spot, with Hewlett-Packard still at the top.