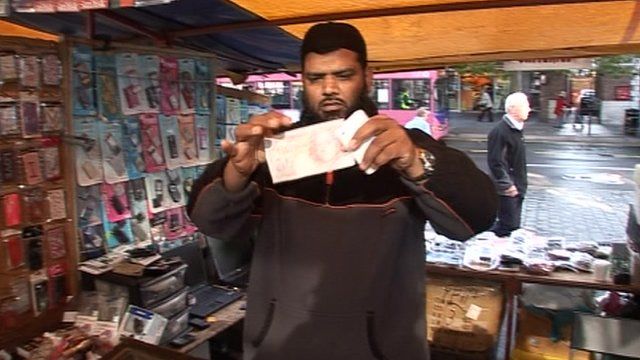 Do £50 notes pass the market trader test?
2 November 2011 Last updated at 00:08 GMT
The Bank of England has released a new £50 note featuring entrepreneur Matthew Boulton and engineer James Watt.
The Bank says the note will have a range of enhanced security features.
But market traders told the BBC's Simon Gompertz that they would prefer it if people did not pay with £50 notes as they could be counterfeit.