Nestle raises 2011 sales outlook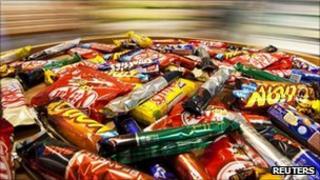 The world's biggest food group, Nestle, has raised its sales growth outlook for the year after a better-than-expected performance in the first nine months.
Underlying sales from January to September rose 7.3% on a year ago, helped by higher prices and strong demand in emerging markets.
Nestle said it now expected in 2011 to "slightly over-perform" against its long-term organic growth range of 5-6%.
Nestle's brands include Nescafe, KitKat and Perrier water.
Sales in Europe over the first nine months grew by 3.8% and sales in the Americas grew by 5.6%.
However, emerging markets saw double-digit growth, with sales in Asia, Oceania and Africa rising by 11.7%.