Liam Fox emailed Pargav funds request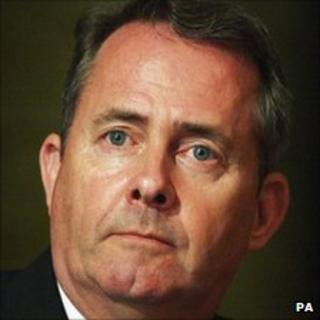 Liam Fox personally solicited a substantial donation from Jon Moulton, the multi-millionaire private-equity tycoon, for Pargav.
He requested the money verbally and in an email.
Jon Moulton paid £35,000 to Pargav in February.
Pargav is a not-for-profit company set up by Adam Werritty.
On Friday, Mr Moulton spoke to Cabinet Secretary Gus O'Donnell and passed all the evidence, including all relevant emails, to him.
Shortly after Mr Moulton communicated all this to Mr O'Donnell, Mr Fox resigned as defence secretary.
The email from Mr Fox to Mr Moulton may be prima facie evidence that Mr Fox expected to benefit from Pargav's activities - and it may therefore support the argument that he should have disclosed his relationship with Pargav and with Mr Werritty, who withdrew significant sums from Pargav to fund his trips around the world with Mr Fox.
Mr O'Donnell is due to publish a report on Tuesday on Mr Fox's professional relationship with Mr Werritty.
The report is expected to say that Mr Fox broke the ministerial code in his dealings with Adam Werritty, but did not gain financially.