Union seeks BAE talks on reported plan to axe 3,000 jobs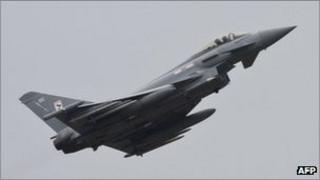 Union leaders have called for "urgent talks" with UK defence company BAE Systems following reports it is planning to cut 3,000 jobs.
The Sunday Telegraph says the cuts will be focused on BAE's military aircraft unit in Lancashire and East Yorkshire.
BAE has refused to comment on the reports but said it was reviewing its operations and would communicate with staff when the outcome became clear.
Union Unite said such a cut would be a "hammer blow" to the industry.
BAE is concerned about securing orders as countries cut their defence budgets.
In July, BAE blamed military spending cuts for a 12% drop in half-year profits.
Unite said it wanted to clarify which sites would be affected and would press for redundancies to be voluntary.
"These job losses will be a hammer blow to the UK defence industry, which is already reeling with the consequences of the government's 'buy off the shelf' policy," said Ian Waddell, Unite's national officer for aerospace.
Shadow defence secretary Jim Murphy called for a fast response from ministers.
"The defence industry is vital to the UK, supporting both our forces on the frontline and the wider UK economy," he said.
The Ministry of Defence said it had no comment.
BAE Systems currently employs just under 100,000 staff globally, of which 40,000 are in the UK.