Prada half-year profits soar on growing Asian demand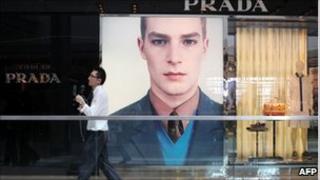 Profits at Italian luxury goods brand Prada have jumped 74% on surging demand for its products in Asia.
The company posted a net profit of 180m euros ($245.5m; £157m) in the six months to July. That compares to 103m euros a year ago.
Prada, which had an initial public offering in Hong Kong in June, plans to open 80 new stores this year.
The Asian market, and especially China have become increasingly important to luxury goods companies.
Luxury boom
Of the 80 new stores Prada plans to open this year, 25 will be in the Asia Pacific region, according to the company.
"We are continuing exactly what we planned in terms of investments, particularly new openings of shops," said Prada's deputy chairman Carlo Mazzi.
Prada's sales in Asia rose 35% to 368m euros and total revenue increased by 21%, the company said.
Greater China made the largest contribution to that climb.