Asahi to buy Independent Liquor for $1.28bn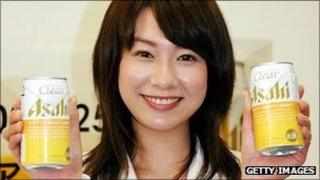 Japanese beermaker Asahi is to buy New Zealand's biggest ready-to-drink cocktail maker Independent Liquor in a 97.6bn yen ($1.28bn; £775m) deal.
Independent Liquor is also rated third in Australia's ready-to-drink alcohol market.
It also makes and markets brands under licence, such as Whyte & Mackay whisky, Vladivar Vodka and Carlsberg beer.
Asahi, famed for its Super Dry lager, is looking to boost its presence overseas.
Asahi will buy up all the shares in Flavoured Beverages Group Holdings, which holds Independent Liquor, from private equity firms Pacific Equity Partners and Unitas Capital.
Japanese firms have sought to expand in foreign markets as domestic sales slow, while a strong yen has encouraged Japanese firms to invest abroad.
Asahi rival Kirin said this month it would buy a firm that holds a majority stake in Brazilian brewer Schincariol for $2.6bn.
The Asahi-Independent Liquor deal is scheduled to be completed by the end of September, subject to regulatory approval.