E.On raises cost of energy bills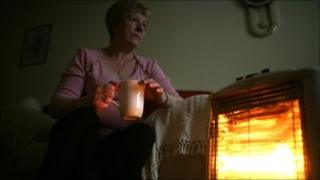 E.On has become the fourth of the big six energy companies to put up its gas and electricity prices.
Its gas tariffs will rise by 18% from 13 September, while electricity bills will go up by 11%.
Like the other firms, E.On blamed the increases on the 30% rise in wholesale energy prices this year.
The government recently estimated that rising fuel prices meant a fifth of UK households now had to spend at least 10% of their incomes on keeping warm.
"Uncertain times have had a huge effect on wholesale prices, with events in Japan and Libya all having a dramatic effect on gas and power prices in a relatively short period of time," said Graham Bartlett of E.On.
Second increase
E.On has five million domestic and business customers in the UK. They saw a 9% increase in electricity prices and a 3% rise in gas prices on 4 February 2011.
The price comparison service Uswitch said this meant the company's bills had risen by £232 or 22% this year, pushing them up from £1,061 a year to £1,293.
"This compares with increases of £239 or 21% seen by ScottishPower customers, £256 or 25% seen by British Gas customers and £227 or 22% seen by SSE's customers, all within the space of a year," said Uswitch.
Paul Green, of Energyhelpline, said: "Even though this price rise was fairly predictable, the scale of it will stun E.On customers."
"It's now surely only a matter of time before EDF and Npower fall into line," he warned.
Mike O'Connor, the chief executive of Consumer Focus, demanded action from the energy regulator Ofgem.
"Wholesale costs are around a third lower than their 2008 peak, yet consumer prices have reached an all-time high," he said.
"Ofgem has said it is prepared to refer the energy market to the Competition Commission if necessary.
"That is welcome, but the regulator must be prepared to act if it can't say for certain whether prices are fair," he added.