Barclays backs chancellor's spending cuts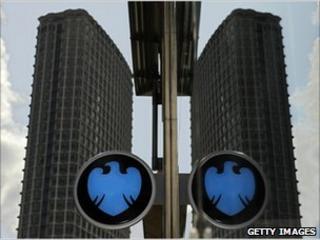 In a telephone press conference this morning, Bob Diamond - Barclays chief executive - gave strong support to the chancellor' s public spending cuts and deficit reduction measures.
His reason, he said, was that a downgrade of the UK's AAA credit rating would be "more damaging" than downgrades elsewhere - presumably because of the knock-on of confidence in the UK's disproportionately large banking sector (since there is an indelible link between the perceived strength of a nation's public finances and the strength of its banks).
Even so, some will see his remarks as straying into party politics, which makes them controversial.
Not all of Barclays many millions of customers will endorse his economic analysis. Which is why bank chief executives rarely weigh in to issues of this sort, where there is such sharp disagreement between government and opposition.
That said, not everything Mr Diamond said will have been music to George Osborne's ears.
He reiterated that Barclays thinks the proposal of the Independent Commission on Banking, for big universal banks' investment banking operations to be ring-fenced or insulated from their respecting retail banks - a proposal that Mr Osborne has said he will implement - is a bad idea.
Perhaps most resonantly, he said that he believes any form of ring-fencing will have a negative impact on the provision of credit to the British economy - at a time when the supply of loans, and demand for them, is hardly booming.
However, Mr Diamond is hopeful that the Commission will come up with what he would see as a least-worst form of ring-fencing, and says that Barclays is taking a constructive approach to talks with the Commission.
For me, the other striking thing that Mr Diamond said was that the eurozone would continue to be prone to "chronic event risk" in respect of the ability to finance themselves of the weaker peripheral economies - which many now see as including Italy and Spain, along with Greece, Ireland and Portugal.
Barclays has substantial gross lending exposures to Spain, Italy and Portugal. So, in theory, it would incur big losses if conditions in those economies were to deteriorate sharply.
But much of these loans are in the form of mortgages or home loans, and the bank says that the average ratio of the value of the loans to the value of underlying properties is low.
Also, Barclays says that it has already taken fairly substantial charges to cover the risk of loans to Spanish companies going bad.
As for the eurozone in the round, Mr Diamond believes there is no probability of the currency union disintegrating and he stresses that a strong euro would be a force to promote global prosperity.
Flat performance
So what about Barclays support for the British economy?
It would have been embarrassing for Barclays if it were lending less to businesses than it promised the government it would do under Project Merlin, because that agreement between the big banks and the Treasury was its idea (or, more precisely, that of its previous chief executive, John Varley).
In the first six months of the year, and unlike HSBC, Barclays says it is ahead of schedule for lending both to businesses in general and also to the most important category of small businesses.
The bank says that small business lending was £7bn, and that it has supported the creation of 52,000 new businesses. But Bob Diamond bemoans that smaller businesses lack the confidence to invest and grow - and that their cash balances have grown 41% since the start of 2011.
As for Barclays' performance, the big positive development is that the charge for debts and investments going bad has fallen £1.2bn.
But that is almost offset by a £1bn provision to cover the costs of paying compensation to customers who were missold PPI credit protection insurance.
So on an official or statutory basis, Barclays profits are down a third, at £2.6bn, but they're up almost a quarter to £3.7bn after adjusting for one-off and special factors.
As with any giant bank, there are enormous swings in some very big numbers that make up the bottom line.
But if you take out unusual items and look at underlying income, the performance is fairly flat - which isn't a great surprise, since the economies of the rich west in which Barclays operates are hardly booming.
The question for Barclays and the other big banks is how much they can contribute to the recovery of the rich west, having been seen as important contributors to the mess that led to economic stagnation.