China sovereign wealth fund sees returns of 11.7%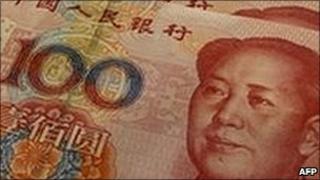 China's state investment fund has said it has made a return of 11.7% on its portfolio in 2010.
China Investment Corp (CIC) said its total assets were $409.58bn (£250bn) by the end of last year - more than double its original start-up fund of $200bn in 2007.
The total is 23% higher than the $332.39bn it held at the end of 2009.
The sovereign wealth fund said it invested nearly half of its global portfolio in stocks last year.
CIC chief executive Lou Jiwei said he was "cautiously optimistic" about 2011 and will pursue "overseas investment with prudence".
"An increasing percentage of investments have been made in emerging markets, such as Asia, Africa and South America."
CIC was set up to invest some of the country's estimated $2.4tn in currency reserves.
The majority of the reserves are mainly held in safer investments such as US Treasury bonds, but the advent of the global financial crisis has seen CIC try to diversify its investments to bag bigger returns.
CIC said in its annual report that 27% of its investments were in bonds and other fixed-income assets, while 4% was held in cash and 21% in alternative investments, such as private equity and hedge funds.
The fund made $35.7bn in new offshore investments last year, after adding $58bn in 2009.