Tax rises 'needed for pensions'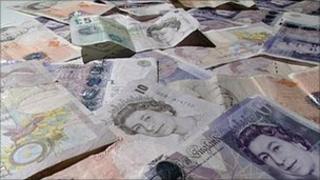 Taxes must rise to cover the cost of baby boomers' pensions, healthcare and benefits, the National Institute of Economic and Social Research (NIESR) has said.
Its report said children born now would pay £70,000 more in taxes over their lifetime than they got back in benefits and services from the government.
Those aged 65 have received £220,000 more from the state than they paid in.
The report said that taxes should rise by £82bn a year to plug the gap.
"There is a past history of pay-as you-go benefits, which has allowed earlier generations to receive more from the state than they have contributed over their lifetimes, and it is inevitable that there is now a net contribution which has to be paid," the report said.
Those aged over 50 had the majority of wealth and younger workers had been left paying higher mortgages than baby boomers born between 1947 and 1964, the report said.
Consequently, NIESR warned that higher taxes amounting to 6% of GDP should be implemented to help future generations avoid large tax rises or service cuts.