The Twitter bot that 'corrects' people who say 'illegal immigrant'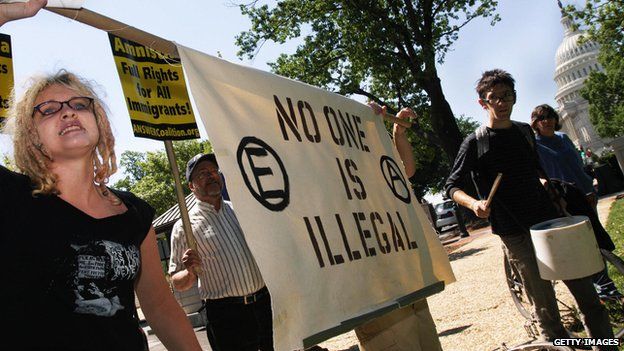 Two American journalists have created a Twitter bot that "corrects" people who tweet the term "illegal immigrant", and offers alternatives. But not everyone appreciates the suggestion.
The "I" word has been called into question in recent years. Defining any human being as "illegal" is considered offensive by some, who think the term should be reconsidered.
That's why Patrick Hogan and Jorge Rivas, journalists at Fusion.net, created a Twitter bot - a computer programme to compose and publish tweets automatically - to "correct" people who use the term on the social network.
Twitter users who include the phrase in any context may receive a message from the bot reading: "People aren't illegal. Try saying "undocumented immigrant" or "unauthorized immigrant" instead."
As you might expect, many people weren't happy about being asked to rethink their use of the phrase, and were infuriated that the suggestion was generated by a piece of computer code. Without realising they were now debating a computer, some retaliated. "I don't recall asking for your opinion", and "They broke the law entering here illegally, that makes them illegals", two users replied.
Read full article The Twitter bot that 'corrects' people who say 'illegal immigrant'