Seth Rich: How a young man's murder attracted conspiracy theories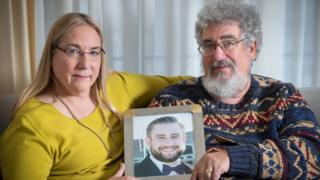 The unsolved death of a Democratic Party operative became political when conspiracy theories took off on social media. Now, nearly two years later, one simple question has been left unanswered: who killed Seth Rich?
In the early hours of 10 July 2016, Seth Rich was making his way home from a night out in Washington DC.
The 27-year-old was a digital campaigner with the Democratic Party and he lived in the Bloomingdale area of the city, home to many young politicos hoping to make it big in the nation's capital.
Seth was chatting to his girlfriend as he ambled the few miles home from his favourite bar. At 4:19 a.m. he told her he was almost at the door and had to go.
Second later, gunshots rang out. Seth was found lying on the ground a block from his apartment. He had two bullet holes in his back and his watch, wallet and phone were all found on him. There were signs of a struggle. Seth's hands and face showed bruising. He died shortly thereafter.
Read full article Seth Rich: How a young man's murder attracted conspiracy theories