Iranians speak out over sexual harassment scandal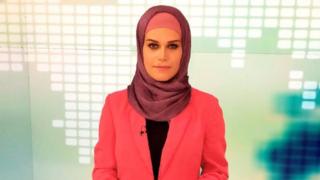 Allegations of sexual harassment at an Iranian TV station are emboldening Iranian women to break their silence and share their experiences of a problem traditionally not acknowledged inside the country.
Sheena Shirani, a news reader at Press TV, the state broadcaster's English language news channel, broke the taboo by speaking out about sexual harassment she says she endured from two of her managers over a prolonged period of time.
Her allegations went public in spectacular fashion when she posted online a recording of a phone conversation in which a man believed to be her boss, Hamid Reza Emadi, repeatedly asks her for sexual favours.
Following the incident Shirani quit her job and left the country and later published the audio file, which has been listened to more than 120,000 times on her Facebook page and an Iranian news site based outside the country. She also shared what appeared to be a screengrab from a text exchange in which Emadi asked her to take the audio down.
Another screengrab has also surfaced which apparently shows a WhatsApp message containing a statement from Emadi, denying the allegations and saying the audio was fabricated.
Read full article Iranians speak out over sexual harassment scandal