Video of smoking iPhone 7 goes viral, and magicians to cast midnight 'spell' on Trump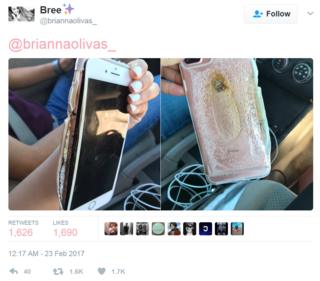 ---
Viral video of a smoking iPhone 7 raises Samsung Note 7 spectre, and magicians call for a midnight ritual to 'cast a spell' on US President Donald Trump.
Et tu, Apple?
The video of a burning iPhone 7 Plus is raising questions about the safety of the iconic Apple smartphone.
The 21-second video was shared on Wednesday by Brianna Olivas, 18, from Tuscon, Arizona. In it, smoke can be seen coming out of the left side of the phone with the bezel and case both melting.
The clip has so far been viewed more than one million times and clocked up 24,000 retweets and 26,000 likes.
Photos taken after the incident by Ms Olivas reveal the phone's screen detached from the battery with a completely melted side bezel.
Read full article Video of smoking iPhone 7 goes viral, and magicians to cast midnight 'spell' on Trump