Newspaper headlines: 'Families hail Hillsborough decision'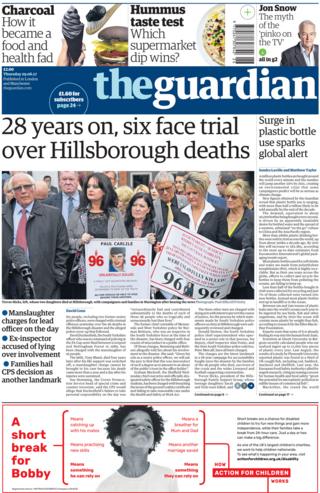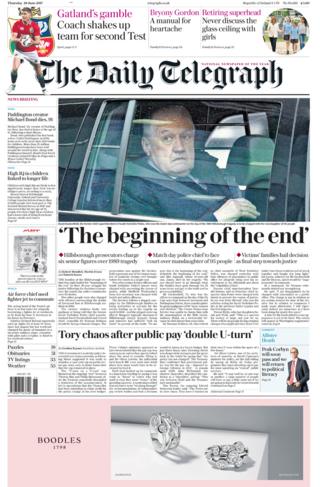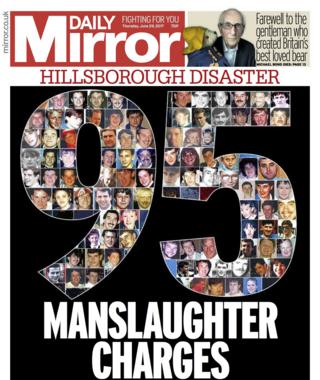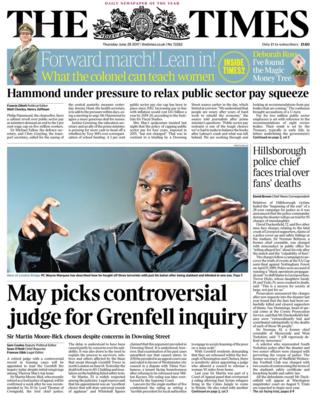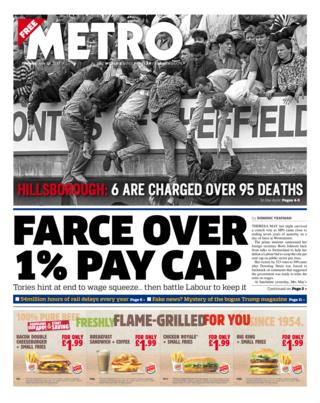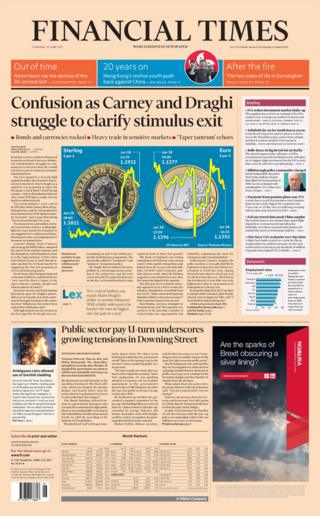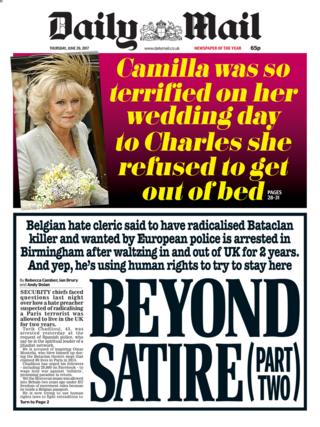 The news that six men are to face criminal charges over the Hillsborough disaster dominates many of the front pages.
Most of the headlines reflect the long passage of time since the tragedy.
"Twenty-eight years on, six face trial," is the headline in the Guardian.
The Daily Telegraph's headline quotes the chairwoman of the Hillsborough Family Support Group, Margaret Aspinall, as describing the announcement as "the beginning of the end".
The Daily Mirror's is "95 manslaughter charges", with the nine and the five figures made up of pictures of the Liverpool fans who died in April 1989.
Read full article Newspaper headlines: 'Families hail Hillsborough decision'