Brain injury: Stories of changed lives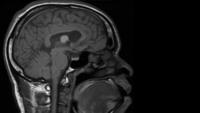 A new blog aims to increase awareness of brain injury and its consequences by telling personal stories.
Charity Headway East London has worked with people who have an acquired brain injury (or ABI) to compile a tell-all blog of frank and open personal accounts of what their lives were like before, and after. The aim is to help ABI survivors rediscover their voices and give them confidence to use them.
Matthew was a software programmer. Six months into his first job he started to get double-vision and numbness in his hands and feet. He went to A&E and was diagnosed with a cyst on his brain which required surgery and removal of part of the cranium. His name has been changed as he wishes to remain anonymous.
"I was born in Birmingham. I think I was four when we left the UK and went back to my family's home country. It's in Africa but for their sake I'm not telling you which.
"I've always been very opinionated, quite bookish, wanting to say what I think even if others might have different opinions, but also quite introverted. I've done lots of study, and lots of church as well - because my parents are Christians.