How easy is it for the limbless to get a bionic arm or leg?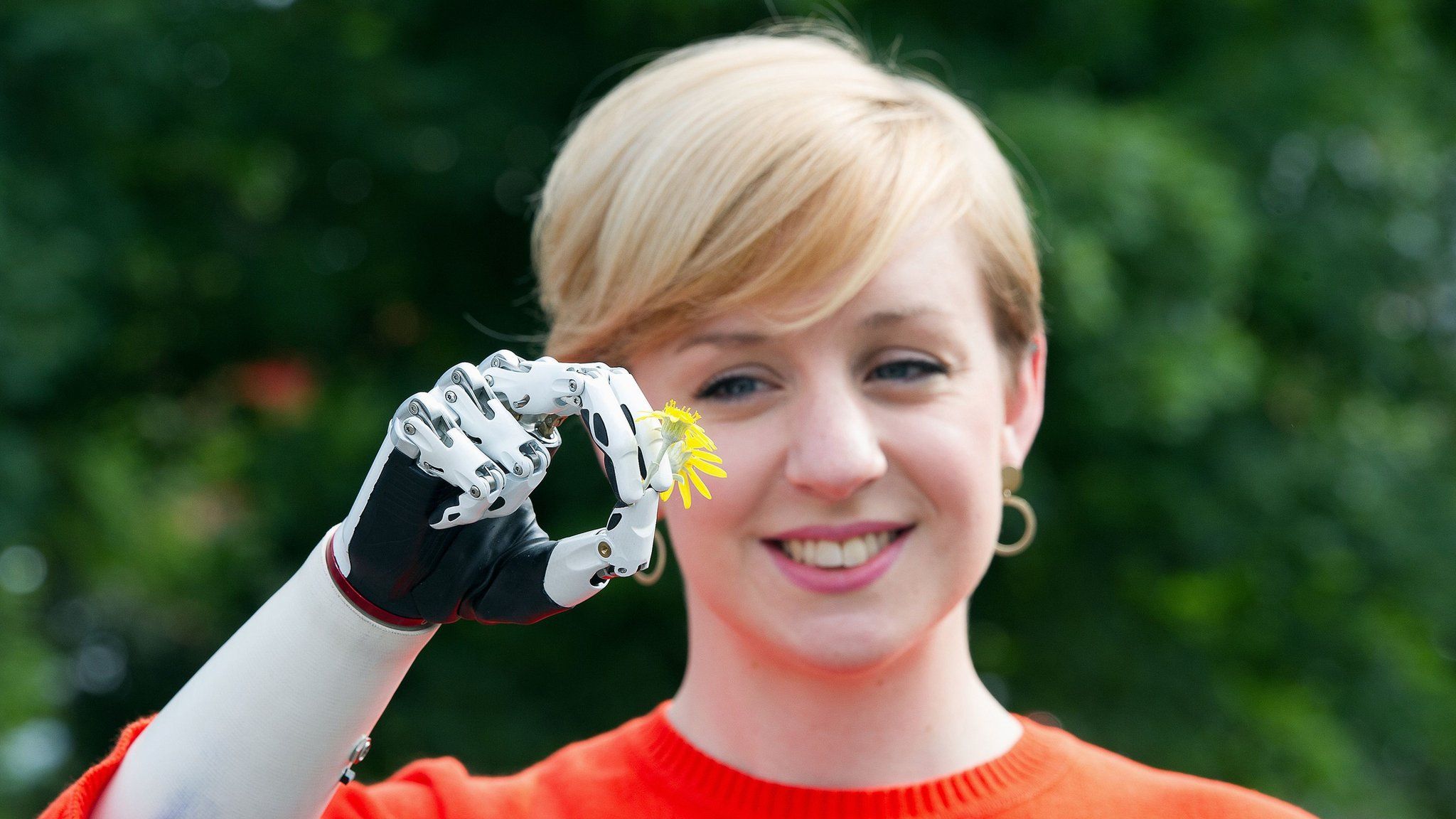 Last week a woman who was born without a hand, showcased her new bionic arm - said to be the most lifelike one yet. But bionics can cost up to £100,000 and aren't an option for everyone - so what do other people do?
Nicky Ashwell's bionic hand has been created using F1 and military technology and is said to perfectly mimic the function of a real hand, with 14 possible positions. She says it has taken away "her awkward moments", and the movements are natural and easy to master.
Steeper, the company that made Ashwell's bionic hand, estimates that the whole arm costs about £30,000. It's undoubtedly the envy of many people without limbs, but few are likely to be fitted with one in the immediate future.
Stephen Davies's story is unfortunately more typical. When he went to his NHS prosthetic centre in 2008, he was looking for a more functional arm. He was struggling to mow the lawn and do the gardening so he needed a hand that could form a fist.
But when the hospital provided him with an arm that had a metal clamp, it was the last straw for Davies, and he left feeling annoyed and upset.
Read full article How easy is it for the limbless to get a bionic arm or leg?