Weekend Edition: The best of the week's reads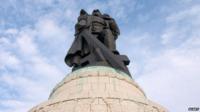 A collection of some of the best reads from the BBC News website this week, with an injection of your comments.
"There is no justification for rape," posted SVirginia Fong. An estimated two million women were raped in Germany by victorious soldiers at the end of World War Two. As they fought their way to the German capital, Stalin's troops assaulted an uncounted number of women, though this was rarely mentioned after the war in Germany, and is a taboo subject in Russia even today.

Tick tock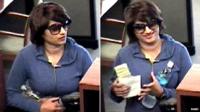 Michael House found this story so "enthralling" he missed his bus stop. It's the tale of the Bombshell Bandit aka Sandeep Kaur. The nurse's life changed at the age of 21 when she reached the legal drinking age. A trip to Las Vegas led her down a path of spiralling debts and eventually she ended up robbing banks. The "strangest, most incredible real life story I've read in a long time," tweeted Claire Lagan.
The rise and fall of the Bombshell Bandit

Angel of the dump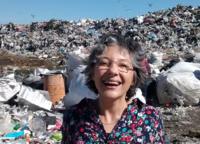 Read full article Weekend Edition: The best of the week's reads