Long Zhenyang: The resignation that shook Hong Kong media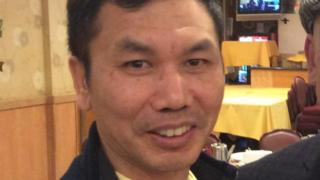 Until a few weeks ago, Long Zhenyang held one of the top media jobs in south China.
He was the assistant chief editor of the Hong Kong Commercial Daily, one of three pro-Beijing newspapers in the Chinese territory.
His sudden resignation in February and stated intention to seek political asylum in the United States has jolted the local media community.
Mr Long, 47, has told BBC News that he left mainland China because he had been "persecuted" at the newspaper since late 2014, after he shared posts on his private social media account that were supportive of the pro-democracy protests in Hong Kong.
A devout Christian, the former journalist said he was also upset by a long-running campaign to remove crosses from churches in the eastern Chinese province of Zhejiang.
Read full article Long Zhenyang: The resignation that shook Hong Kong media