Armed police move in against Chinese anti-plant protesters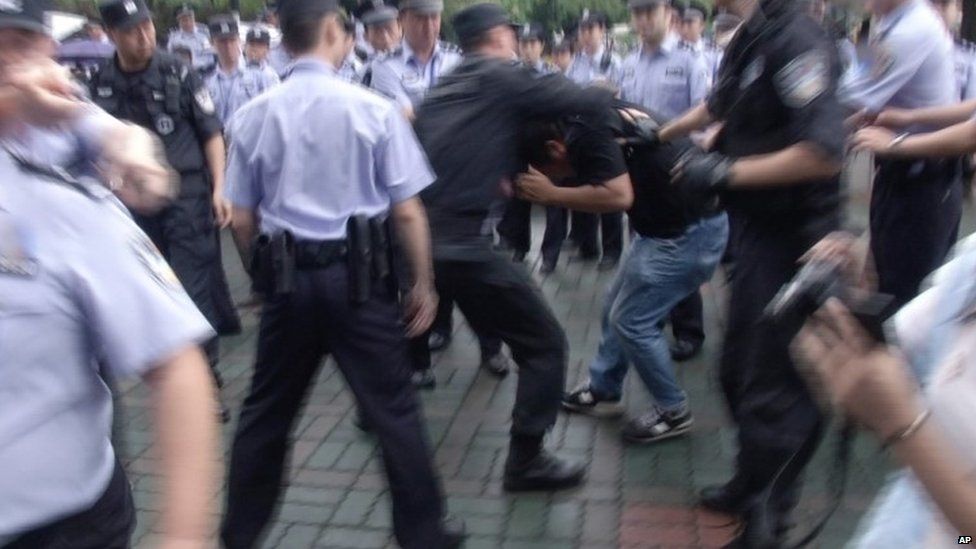 For six days last week, thousands of people protested in the streets in Jinshan, a Shanghai suburb.
They believe the government plans to build a chemical plant making paraxylene, or PX, a material used in polyester clothing and plastic bottles.
Jinshan's protests attracted thousands more people every day. They appeared to be tolerated by the authorities until they moved to heart of Shanghai, the city's financial centre.
Then, armed police swept in to shut down the demonstration. They arrested dozens of people on Saturday, hauling them away in three city buses.
In detention
"Those who yelled slogans were taken away," explained one person who participated in the protest. He would only give his surname, Zhang. "People were shouting things like 'Chemical refinery, stay out of Jinshan!'"
Read full article Armed police move in against Chinese anti-plant protesters