The Taylor Swift fakes on the Chinese internet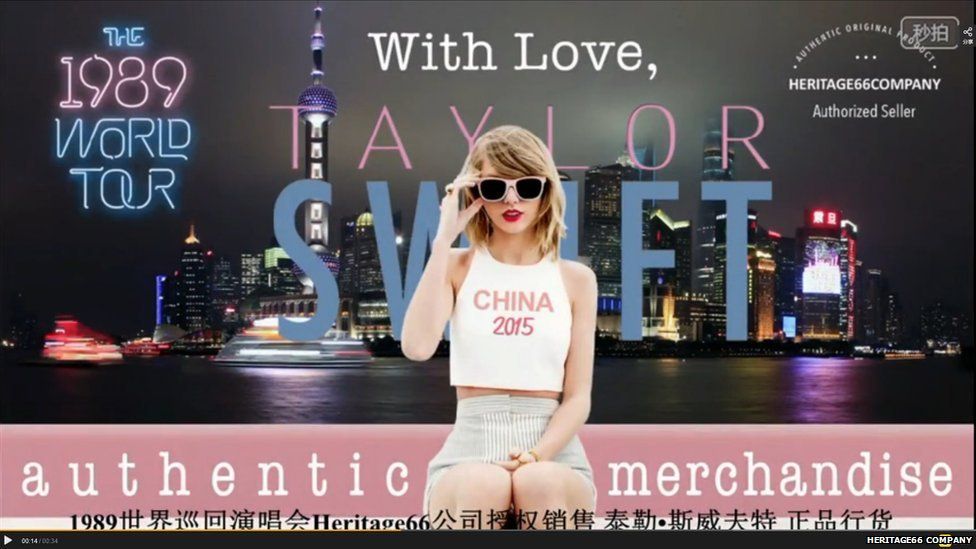 Taylor Swift sits in a white crop top emblazoned with "China 2015" in pink letters.
The scene is a promotional video in which the American pop star calls for people to buy her new authentic merchandise. With a concert in Shanghai in November, she also announced the launch of a fashion line tailored for the Chinese market.
JD.com, one of China's biggest e-commerce companies, will be the first to release this fashion line later this year. It has assured consumers that the products will be authentic and high quality.
Some of the designs might raise eyebrows in China - T.S. 1989 could be mistaken for a reference to the Tiananmen Square massacre of 1989.
But China is home of counterfeits and e-commerce sites are already flush with fake Taylor Swift products. So the question is, if they are already available at much lower prices, do consumers really care? Here's what a quick scan shows.
Hundreds of 'Shake it Off's
Read full article The Taylor Swift fakes on the Chinese internet