A poorer retirement, doubts over Afghan mission and farewell AVB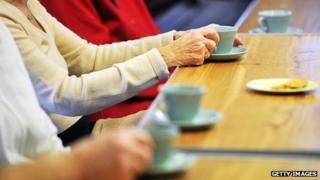 One story on many of Tuesday's front pages makes uncomfortable reading for a large section of society.
"Poorer than your parents," reads the Daily Mail's front-page headline, aimed at readers who were born in the 1960s and 1970s. The Daily Telegraph also leads with the report suggesting that those currently in their 40s are likely to be the first people for generations to be worse off in retirement than their parents.
Patrick Collinson, in the Guardian, notes that the report's unanswered puzzle is that, given recent generations have earned more but saved less, they could be accused of abandoning prudence in favour of consumerism. "Maybe," he says. "But we've also witnessed since the 1970s the frightening rise in inequality, loss of job security, de-unionisation, deindustrialisation, reduced social mobility and the challenges posed by globalisation."
And, as one of the report's authors Robert Joyce sees it in the Financial Times, younger generations are paying for the generous pension schemes afforded to their predecessors. The fact that long-term fortunes may be more tied to inheritance than previously means "this could end up as a story about inequality within younger generations - rather than about between younger and older ones", he adds.
Mission statement
There's much scepticism over the prime minister's suggestion that British troops returning from Afghanistan next year can consider their mission accomplished.
"Wishing it... does not make it so," warns the Times, comparing David Cameron's statement to George W Bush's ill-fated declaration of victory in Iraq in 2003. Instead, it foresees danger of an upsurge in violence around next April's elections and says negotiated settlement with the Taliban - although unpopular with millions of anti-Islamist Afghans - might "deliver the 'basic security' that Mr Cameron has, rather rashly, promised".
The Independent's Peter Popham analyses Mr Cameron's claim but sees security limited to "oversight bubbles" in Kabul, Kandahar and Herat, progress on women's rights "going into reverse", an economy propped up by foreign aid and corruption in the Western-backed elites.
In its leader column, the Daily Express draws similar conclusions and has a simple message: "It will be very difficult to claim that any British serviceman or woman killed between now and next year's withdrawal has made a worthwhile sacrifice," it says, under the heading: "Bring them home at once."
Peter Brookes's cartoon in the Times shows a ruddy-cheeked Mr Cameron brandishing a union jack scarf, reading "mission accomplished" but with the sub-heading: "Thousands dead, corruption, women subjugated, drugs, stoning..."
The Daily Mirror quotes sources fearing a Taliban resurgence but has space to note that ex-footballer Michael Owen - who travelled to Helmand with the PM to back calls for a "peace match" between the two nations - had shared a transporter plane cabin with Mr Cameron. Apparently, the PM grabbed the top bunk.
The Christmas jungle
As 25 December approaches, and with half the country suffering Christmas party fatigue before the festive season has even begun, the papers have plenty of words of advice for readers.
The Daily Mail's Sarah Vine offers detailed tips, such as out-boring the party bore, avoiding your family, giving in to kids by buying the presents they really want, and simply staying indoors.
Jane Symons, in the Express, asks health specialists for less-extreme fixes, such as managing expectations, giving children snacks to avoid them getting over-hungry and over-tired, and cutting back on serving sizes.
One person not in receipt of tips this year might be your postman, or woman, according to the Times. Fewer than 25% of householders now tip in return for mail deliveries, while only 15% give anything to the dustmen, according to research carried out on behalf of a banking firm.
If readers have any seasonal spirit left, it may be tested by a Bible Society poll reported by the Telegraph. It suggests that - if Jesus were born today - it would happen in a Travelodge or Premier Inn in Yorkshire, rather than a stable in Bethlehem.
Strong women
The Guardian is celebrating a year of strong women in its G2 section by handing out gongs for "feminist heroines" and villains.
Academic Mary Beard is "troll slayer" of the year for her stand against sexist abuse on Twitter, Hunger Games star Jennifer Lawrence is "biggest crush" for refusing to lose weight for her role and Pakistani schoolgirl Malala Yousafzai is best hope for the future (overseas) for her "inspirational" response to being shot by the Taliban.
MEP Godfrey Bloom, once of Ukip, is "worst 1950s throwback" for his view that firms should be wary of employing women of childbearing age, among other things, while Michelle Young, who fought for seven years for a share of her ex-husband's wealth is named "worst gender-equality role model".
Meanwhile, the Times is celebrating a former Wasps women's rugby team player "smashing through the glass ceiling of an organisation regarded until recently as one of the last bastions of the old hidebound, male-dominated City of London".
Inga Beale, 50, has been named the first ever female chief executive of the Lloyd's of London insurance market, it says, with an estimated salary of about £700,000.
Not every woman's high-ranking salary is seen as a cause for celebration, however. The Independent reports anger at Serpentine Gallery co-director Julia Peyton-Jones's £150,000 package which the paper says rose up to 60% between 2011 and 2012, taking it above the salary of the National Gallery director.
It quotes commentator David Lee as saying she's only running "a small gallery in a former tearoom" in London's Hyde Park. The Serpentine Gallery's reply is that the remuneration included normal "bonuses against fundraising".
Spur parts
What's going on at White Hart Lane? That's the conundrum sports editors are wrestling with after the sacking of Tottenham Hotspur manager Andre Villas-Boas - or AVB to his friends in the press.
The Independent reckons his fate was sealed with his refusal to pick out-of-favour striker Emmanuel Adebayor to support his misfiring attack, while the Telegraph's Jason Burt charts the deterioration of a relationship between manager and chairman Daniel Levy that had already "started awkwardly".
AVB had four managerial jobs by the age of 36 and, as Matt Dickinson in the Times points out: "It has all happened in such a blur that we are still trying to work out if he is actually any good." Not good enough for Levy, it seems. The Daily Mirror says he's replaced Villas-Boas with a "rookie" to whom he plans to give full-time control of Spurs £200m squad: "All Very Bizarre".
The rookie in question, Tim Sherwood, has "got two games" to prove himself, according to the Daily Star but - for what it's worth - he's given ex-boss Harry Redknapp's backing in the Sun.
One AVB who's been unperturbed by events was American playwright Ashley Van Buren, as the Daily Star reports. She was bombarded with offensive tweets from "dozy" Spurs fans, angry at their 5-0 home drubbing at home to Liverpool, who confused her Twitter handle "@avb" for the Portuguese manager. She simply tweeted back lyrics from musical theatre in response.
If Spurs fans are feeling low, they can at least be thankful they don't support Everton. The Sun pictures five Goodison players looking anything but full of festive cheer at their players' Christmas party, wearing a series of eccentric Christmas jumpers. "The Toffees may be flying high in the Premier League but may have hit a new low in fashion," it says.
Making people click
Daily Mail: And smile! Kim Kardashian shares new snap of giggling little Nori (and this one's the cutest yet)
The Times: Kim has the last laugh as uncle is wiped from history
The Independent: Sun will 'flip upside down' within weeks, says Nasa
Financial Times: Exercises to tackle bad posture can avert back surgery