China: Firms 'use star signs' to pick job applicants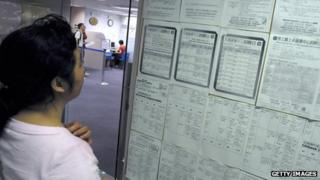 Chinese employers are selecting job applicants for interview based on their star sign, according to reports.
One travel agency advert asked only for "Geminis, Libras and Aquarius", according to the Bandao Morning News, based in the north-eastern Liaoning province. It reports that college graduate Xu Jingmin, a Leo, missed out despite meeting all the other requirements of the job specification. The case was highlighted by Amy Li, of Hong Kong's South China Morning Post, who quotes a Chengdu finance worker as saying star signs are a criteria to consider, before adding: "We have lots of Leo colleagues despite a belief they are bad tempered."
Li says Western astrology is becoming increasingly popular in China, with bloggers developing huge followings, and quotes a lawyer as saying the absence of national laws on non-discrimination make it impossible for applicants to ensure fair treatment. Hong Kong PR man Terrence Wong tells her that employers there pay little attention to Western star signs but often secretly refer to applicants' Chinese zodiacs to decide whether they will get along with them.
Use #NewsfromElsewhere to stay up-to-date with our reports via Twitter.