Mozambique: President 'won't meet rival in bush hut'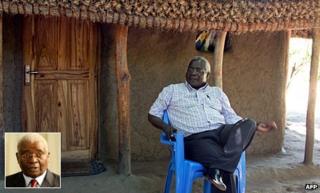 Mozambique is in political deadlock after the president refused a "bush" meeting with his chief rival, it's reported.
Armando Guebuza insists opposition leader Afonso Dhlakama should attend his presidential office in the capital Maputo, rather than Dhlakama's HQ in the central district of Gorongosa, according to national news service Agencia Informacao Mocambique (AIM). It says Dhlakama - who leads Renamo, formerly a rebel movement which fought a 15-year civil war with the president's Frelimo party - won't attend the capital for fear of police overrunning his base while he's away.
There have been heightened tensions in the country since April, when Renamo members attacked a police post, killing five people, apparently in retaliation for raids on party gatherings. And AIM reports that Dhlakama had admitted ordering ambushes on the main north-south highway last month. Police responded by raiding a Renamo camp last weekend, reports attributed to Radio Mozambique suggest. Renamo is threatening to boycott November's elections, demanding sweeping changes to election law. Guebuza's party won a landslide victory in 2009.
Use #NewsfromElsewhere to stay up-to-date with our reports via Twitter.